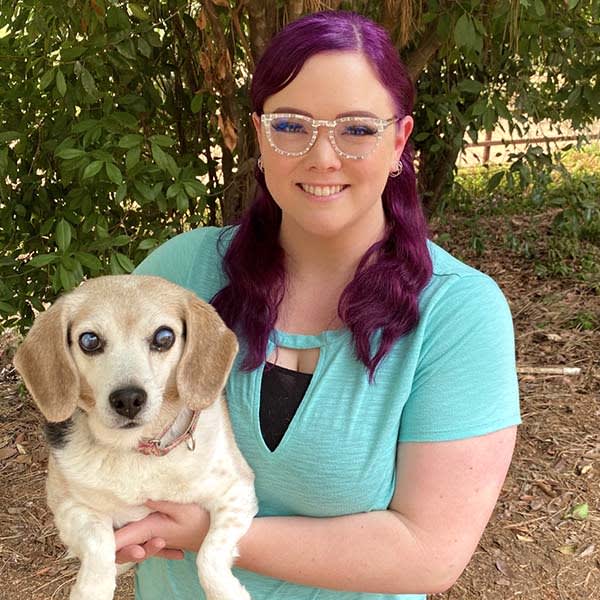 Dr. Stacy Michaelis
Dr. Stacy Michaelis grew up in the San Francisco Bay Area. She has always wanted to be a veterinarian; her mom loves to tell the story of when she found her giving exams to her Lion King figurines at 4 years old. She has a passion for preventative medicine, in addition to geriatric and hospice care.
She obtained her bachelor's degree from Humboldt State University, before completing her doctorate at Kansas State University. Outside of work, she enjoys singing, playing piano, games—especially Dungeons and Dragons—paddleboarding with her dogs, and reading. She also loves spending time with her family.
New Patients Welcome
Grass Valley Veterinary Hospital is accepting new patients! Our experienced vets are passionate about caring for pets in the Grass Valley area. Contact us today to book your pet's first appointment.